Advent Calendar Day 4 – Happy 2nd of Advent
Today is the second Sunday of advent. The advent candle holder below is a Swedish classic. You light one candle on the first Sunday, two on the second etc. I hope you all are having a wonderful, calm day.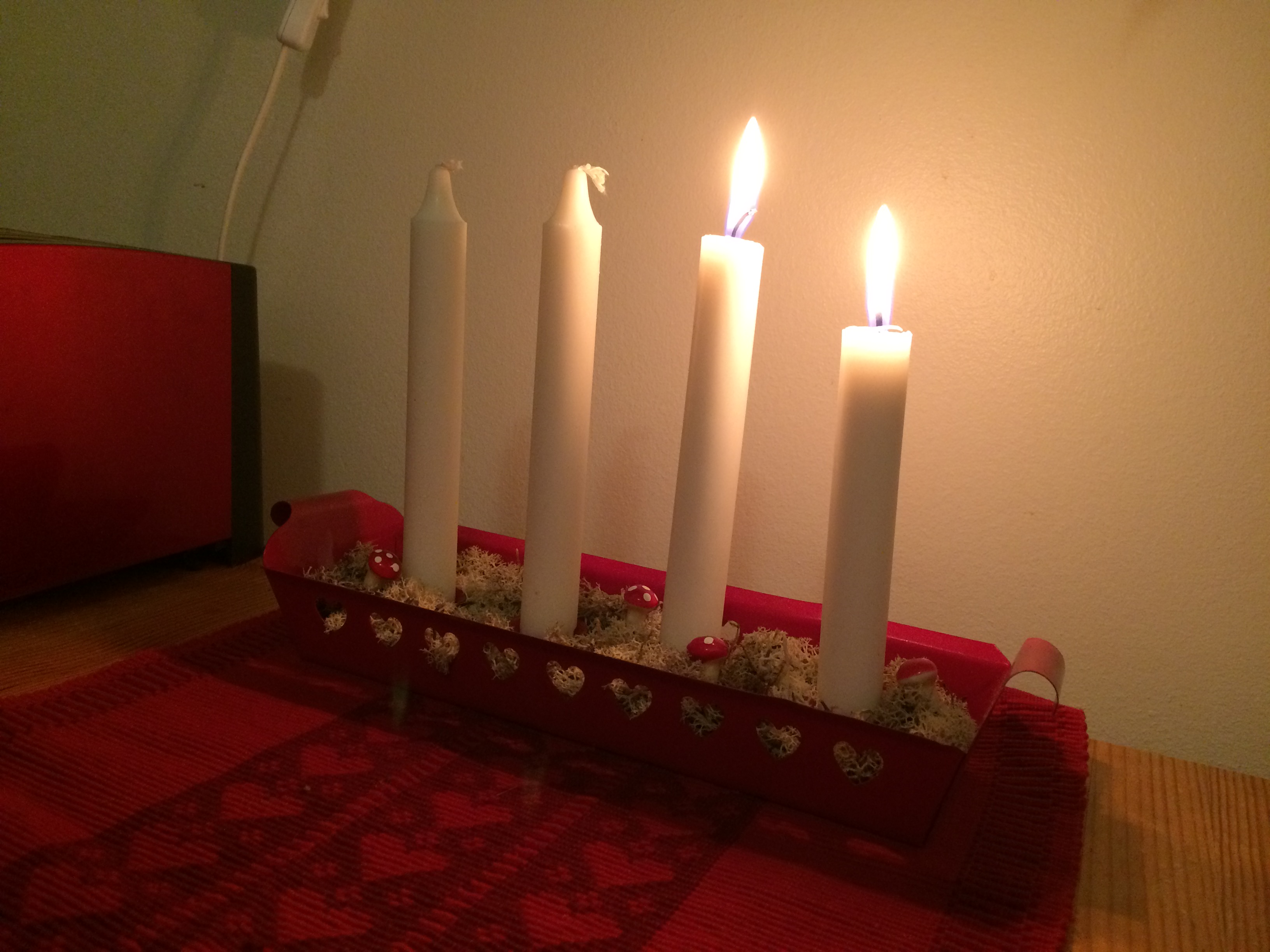 ---
Over on my main website, today I have advent boosted an awesome fantasy romance novel! Check it otu!