Advent Calendar, Day 1 – The Word Pantry: Adventskalender!
It's been pretty quiet here at Zero, Eight, Love, lately. I've had a bit of a hectic fall, and not much time or energy for blogging. Well, it's about to get busy in here! From today until Christmas Eve, I will be posting daily in a sort of advent calendar. All the posts will be themed around Christmas in Sweden, and it'll be a mix of post types, some Word Pantry and Music Monday posts with other things inbetween. I might even throw in a recipe or two!
---
I thought we'd start at the beginning, as it were, so the first post in this calendar is a Word Pantry post about…. advent calenders!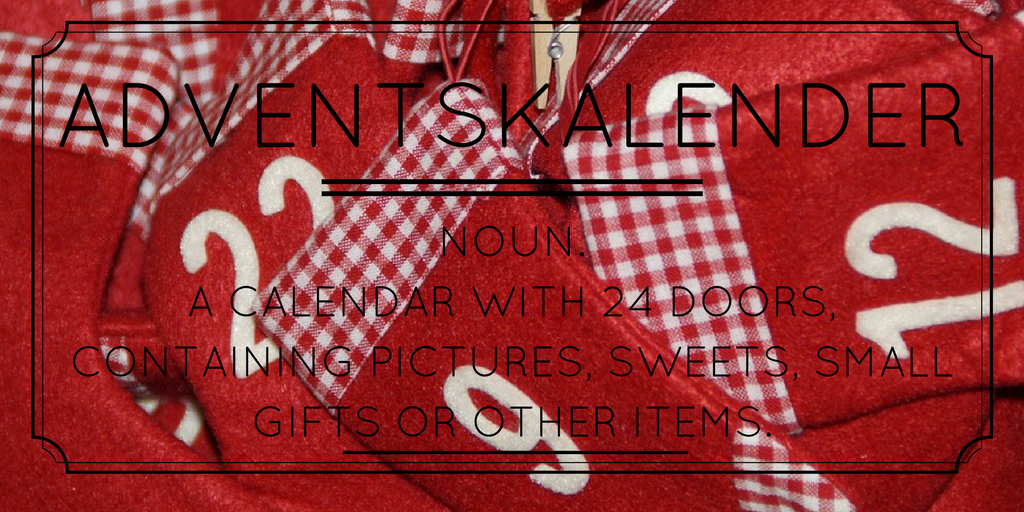 This is one of those words that's pretty easy to understand even if you don't know any Swedish. Advent means advent (d'uh). Kalender means calendar. The s between is a sort of genetive (which technically I think is not supposed to be there, but is there anyway because its been lexicalized that way and that rule has about a million exceptions it seems). Advent calendars, at least in Sweden, consist of 24 doors and one is opened on each day from December 1st to Christmas Eve.
I'm not very familiar with how common or uncommon advent calendars are in other countries or what the customs around them are, but without comparing here to anywhere else I can say that we're pretty fond of our advent calendars here in Sweden. Let's go over some of the most common kinds:
Chocolate calendars. When I was a kid, these were a must have every Christmas. Since we usually only had candy on Saturdays, it was a thrill to get a piece of candy every day for a whole 24 days. Eventually I outgrew the rather icky cheap chocolate that most kids' chocolate calendars contain so I didn't have one for quite a while, but a while back I discovered that the chocolate company Lindt has calenders with high quality chocolate, so last week I bought my "grown up" chocolate calendar for this year. Delicious!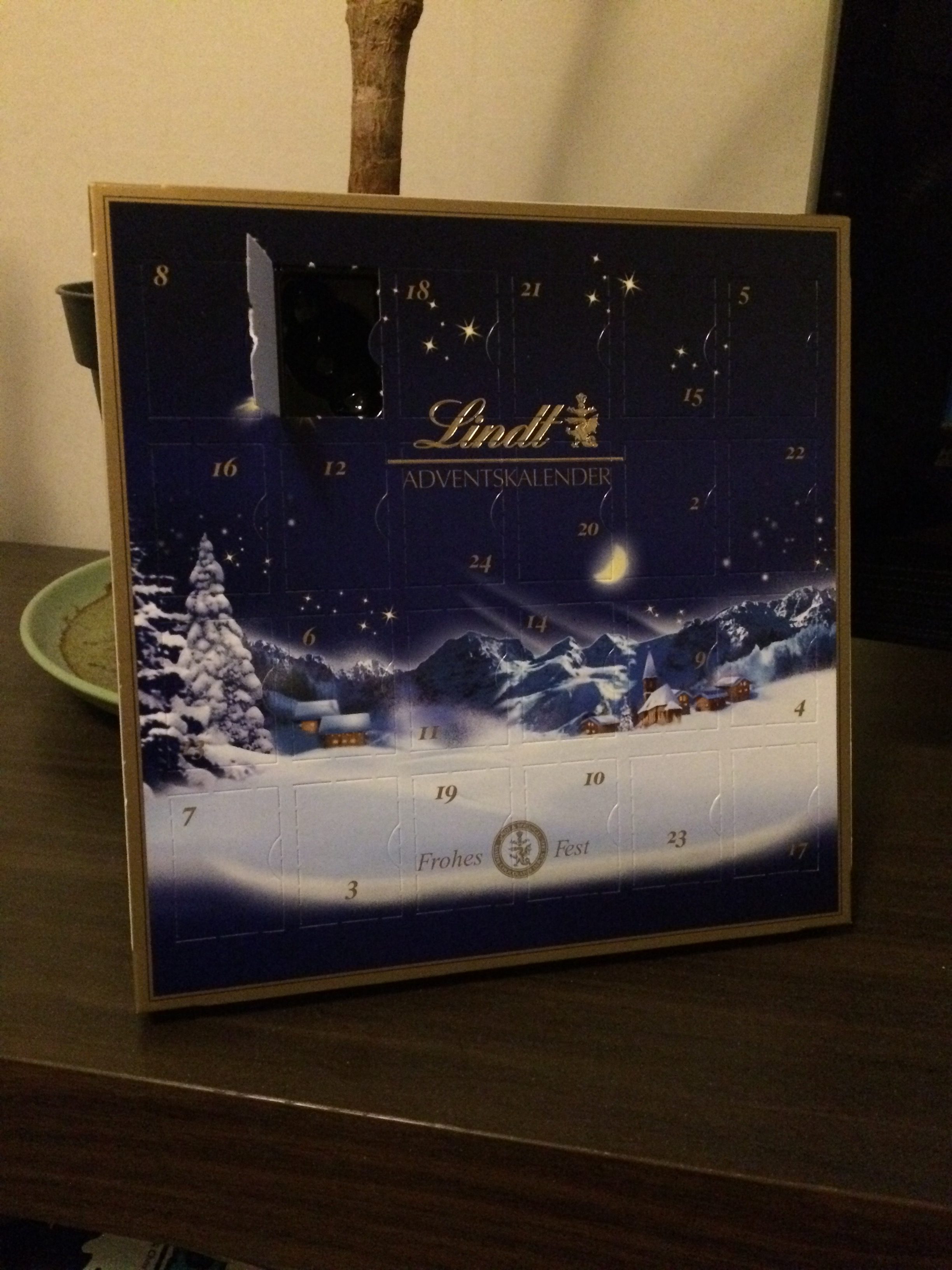 Tv and radio calendars. Every year, SVT (Swedish state television) and SR (Swedish state radio) air a 24-episode advent calendar program. I never really listened to the radio one, but the TV one was a given when I was a kid. The episodes are short, usually about 15 minutes long, and vary quite a bit in style. Sometimes they're old-fashioned Christmas stories filled with snow and candles, sometimes fairytales, sometimes comedic, sometimes more like a fantasy story etc. This year's calendar seems to belong in the first category. I don't watch the TV calendar too often these days, usually I check out the first episode and then decide if I'm going to keep going. I'll probably check out the first episode or two of this year's calendar tomorrow.
Gift calendars. My family always has a gift calendar with tiny, cheap presents (small chocolate bars and the like). My mom keeps a schedule of who gets a gift which day, though now that my brother and I don't live at home they don't always get opened on the right day. We hang our gifts up in the living room at my parents house, so they become part of the Christmas decorations, but I've seen all sorts of setups for gift calendars. Some have these sort of wallhangings featuring numbered pockets to put gifts inside, others hang up boxes or baubles filled with things in their tree.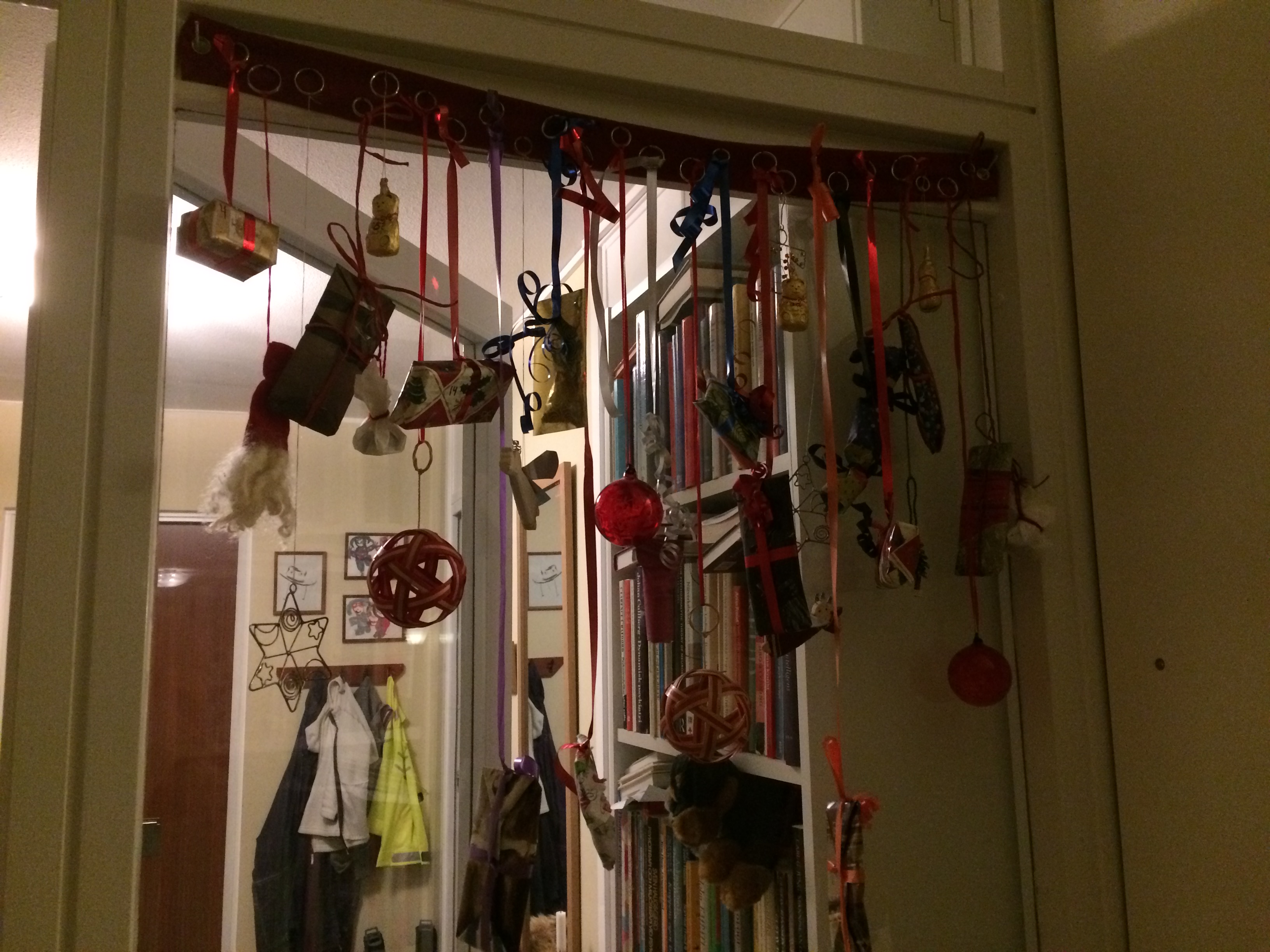 I sort of consider these the three "main" kinds of calendars, but of course there's many others. A few years ago, for example, I got an advent calendar for my birthday from The Body Shop, which was fun and felt very luxurious. Some stores will also have "advent calendars" with new discounts each day, which I don't quite think counts but oh well! Some day I'd like to find a tea advent calendar. Now that would be fun!
This post turned out rather long for a Word Pantry post, but there you go! See you again tomorrow. Oh and, you should check out my main blog where I'm doing a different kind of advent calendar. Over there, I'm signal boosting marginalized creatives every day until Christmas. Today's post is about an awesome literary magazine called Capricious! Check it out!