Advent Calendar Day 24 – Merry Christmas to All!
Hi guys! It's Christmas Eve! Christmas Eve is the main day of celebration here in Sweden, so I am feeling very full and very spoiled at the moment. I want to wish you all, celebrating or not, a very happy Christmas and a great end of the year! It's been an intense blogging-month, and I don't really have much to say tonight. So, I'm just gonna show you guys some photos of food: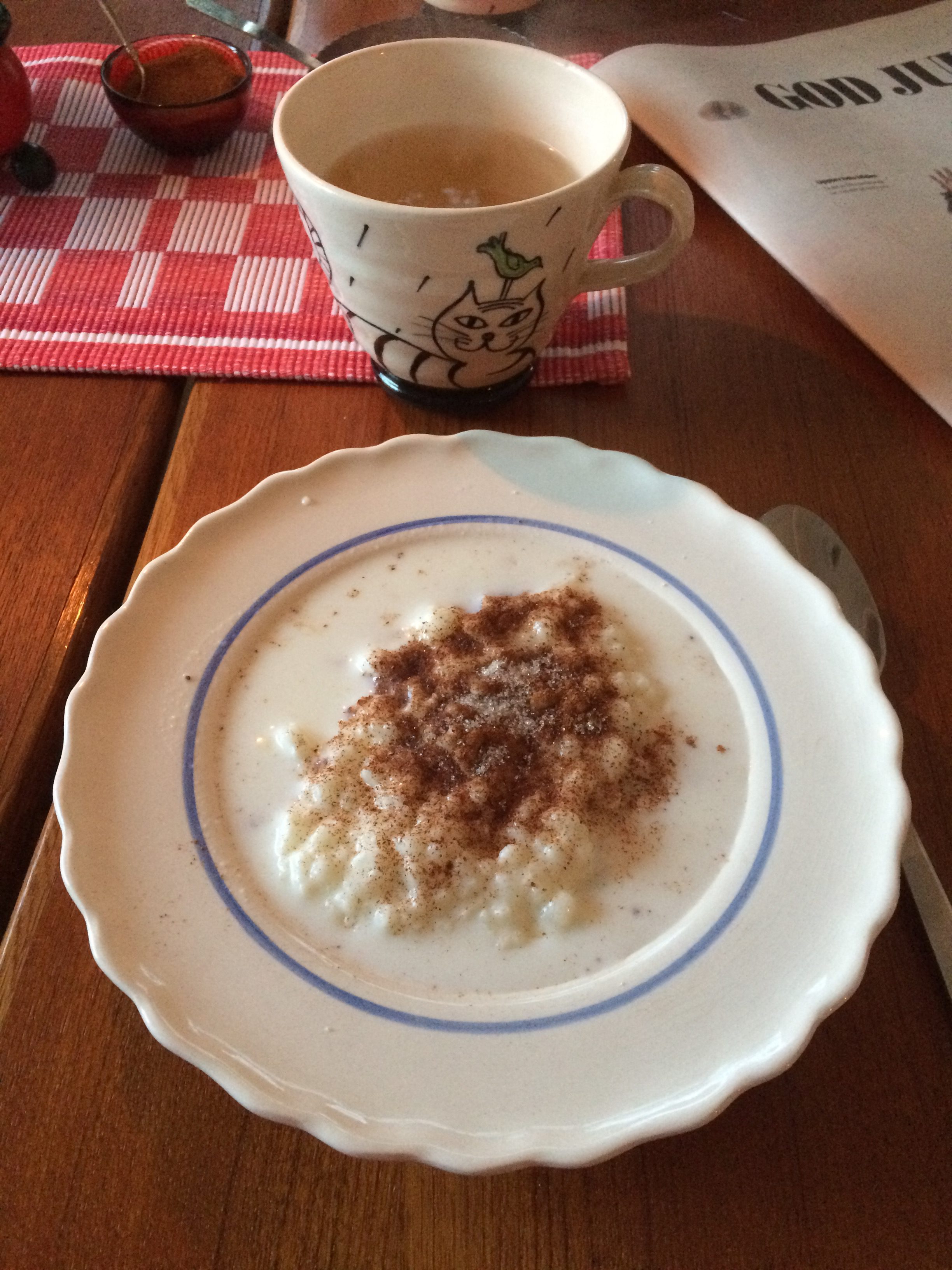 Christmas breakfast. So tasty! I almost never have risgrynsgröt outside of Christmas so it's a real treat to get some.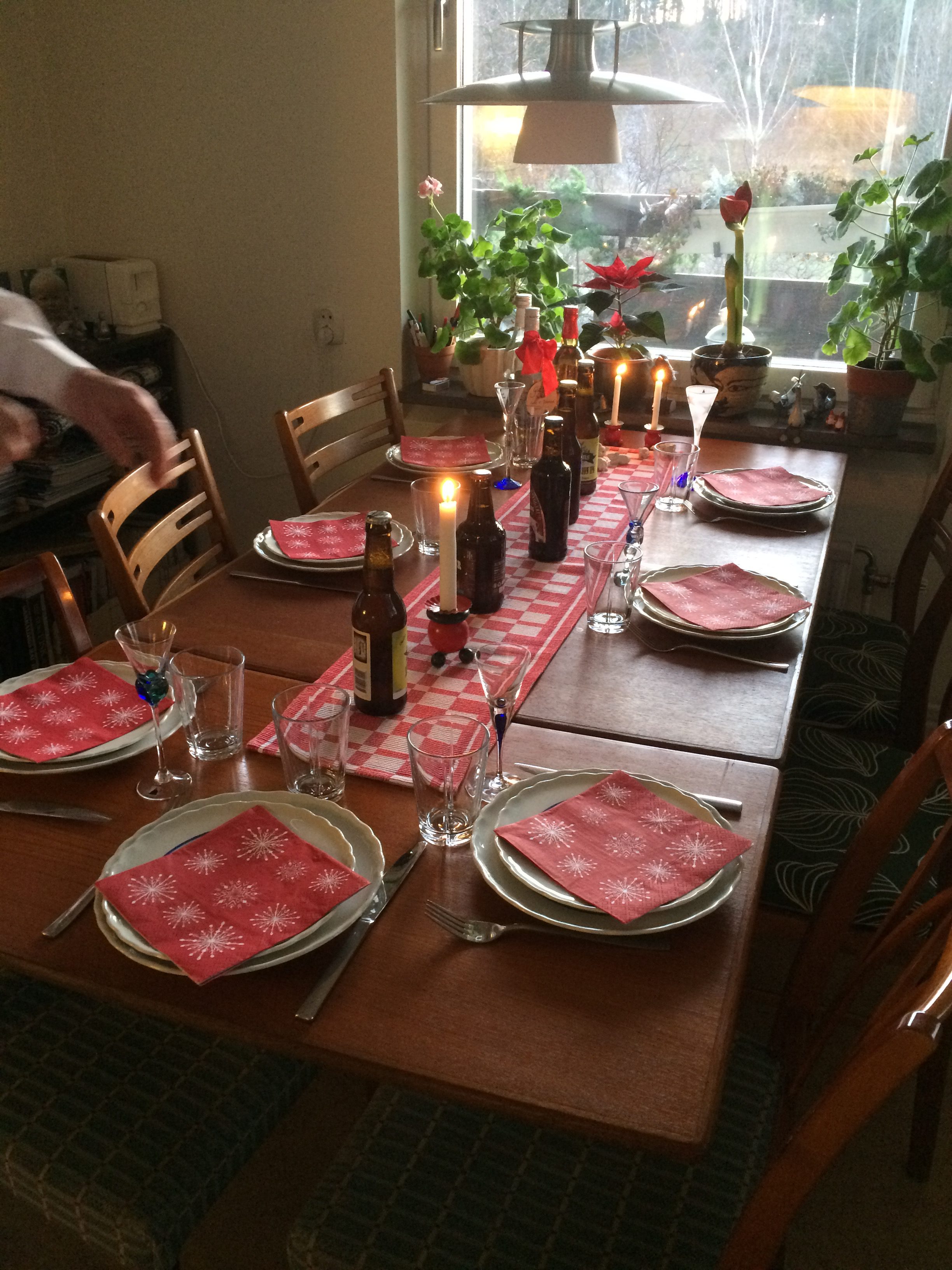 The table, all set and ready for eating. Also part of my dad, blurrily adjusting something on the table.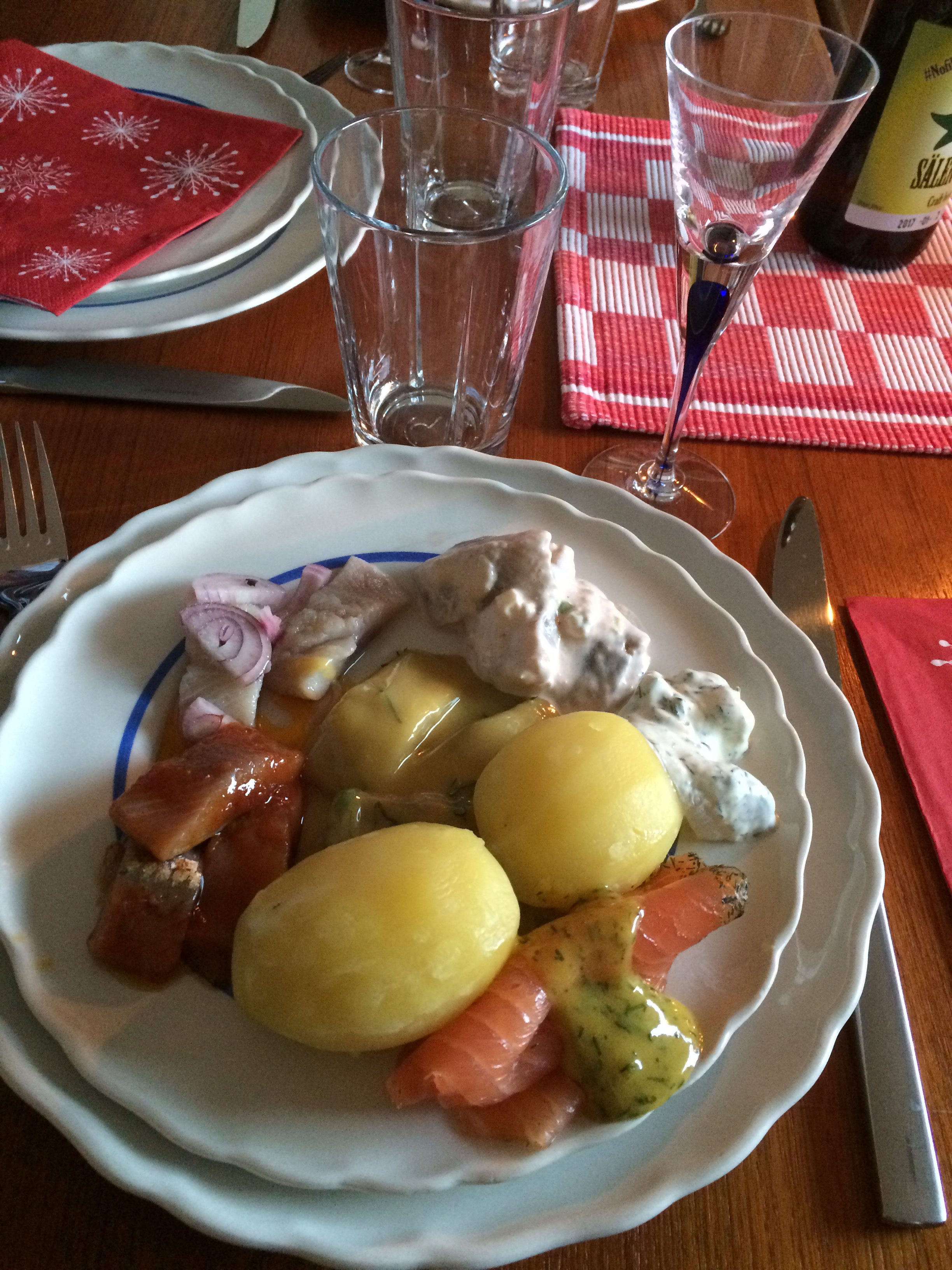 The entre: sill, potato and salmon. Four types of sill this year, which I wanna say is one more than usual. I got too busy eating after this that I didn't take any more photos, but we also had Christmas ham, meatballs, veggie bake, långkål, snaps and of course, later, a selection of sweets and a delicious Gin & Tonic.
Man… this picture is making me want more sill. Maybe tomorrow. 😉 Good night, everyone!