Advent Calendar Day 21 – Trying something new
Advent Calendar Day 21 – Trying something new
This year I decided to add something new to my usual Christmas baking repertoire: candy cane/mint macarons. I baked macarons for the first time a few weeks back and have been wanting to do it again, so I thought a Christmassy flavor would make sense.
It went so-so… I mean, the mint filling with crushed candy canes in it was pretty dang delicious. But I had some trouble with the actual macarons and several of them ended up both too big and too baked. They still taste okay, but not quite as nice (or as pretty) as I'd've liked.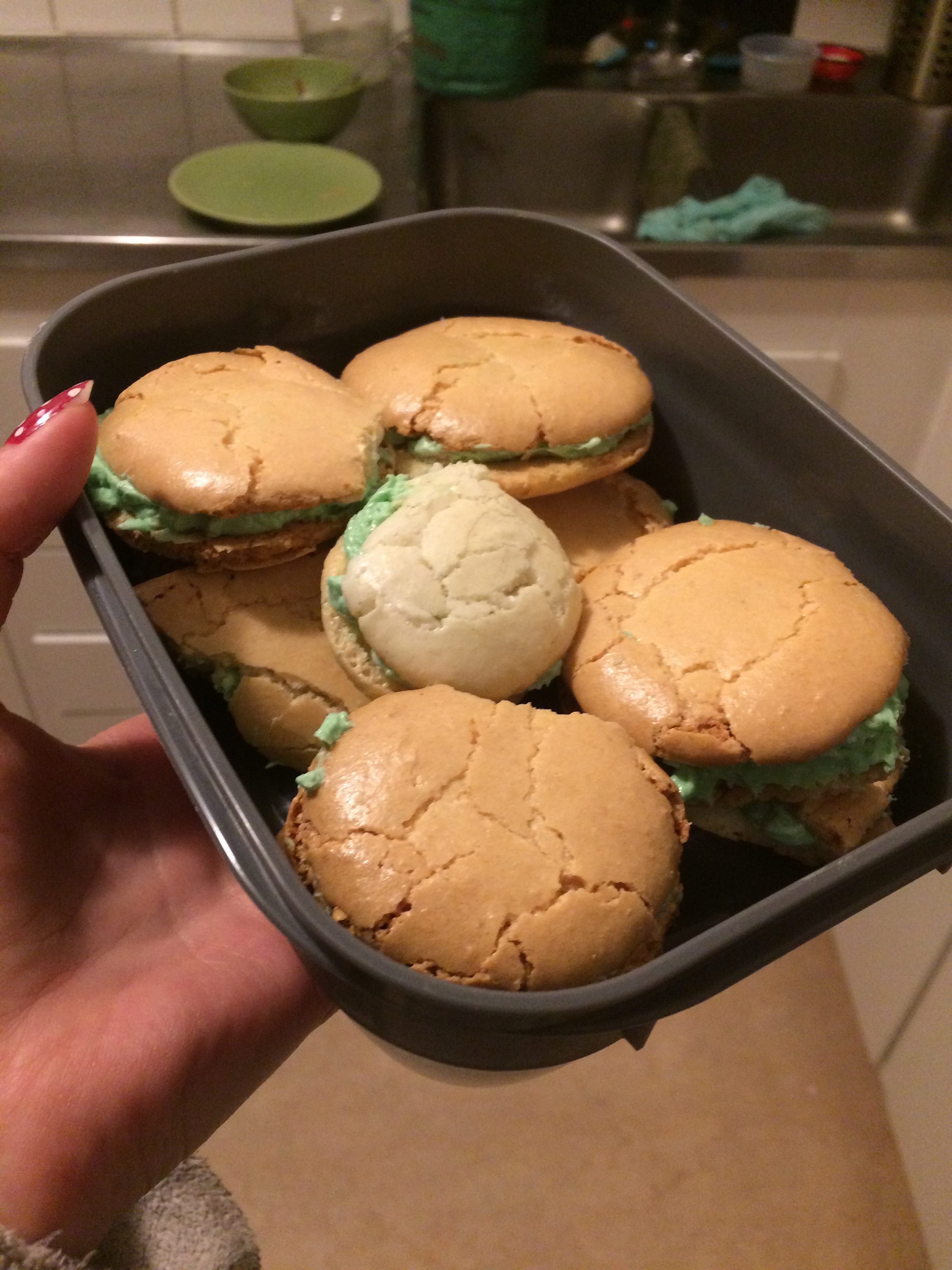 In the pic you can see one of the few ones that turned out small and properly baked. Even those cracked but oh well. Still a half-successful experiment, might do it again next year!