Advent Calendar Day 13 – Glad Lucia!
Advent Calendar Day 13 – Glad Lucia!
Today I want to wish everyone a happy St. Lucia's Day (or St. Lucy's Day, as I think she's more commonly called in the anglosphere). St. Lucia's Day is a pretty integral part of the holiday season up here in the North, as a celebration of how the light will soon be returning after the solstice. I've heard that the 13th used to be considered the solstice and that was why we celebrated on that day, but I've also heard that that's a myth so I'm not sure. Either way, it's one of my favorite parts of Christmas.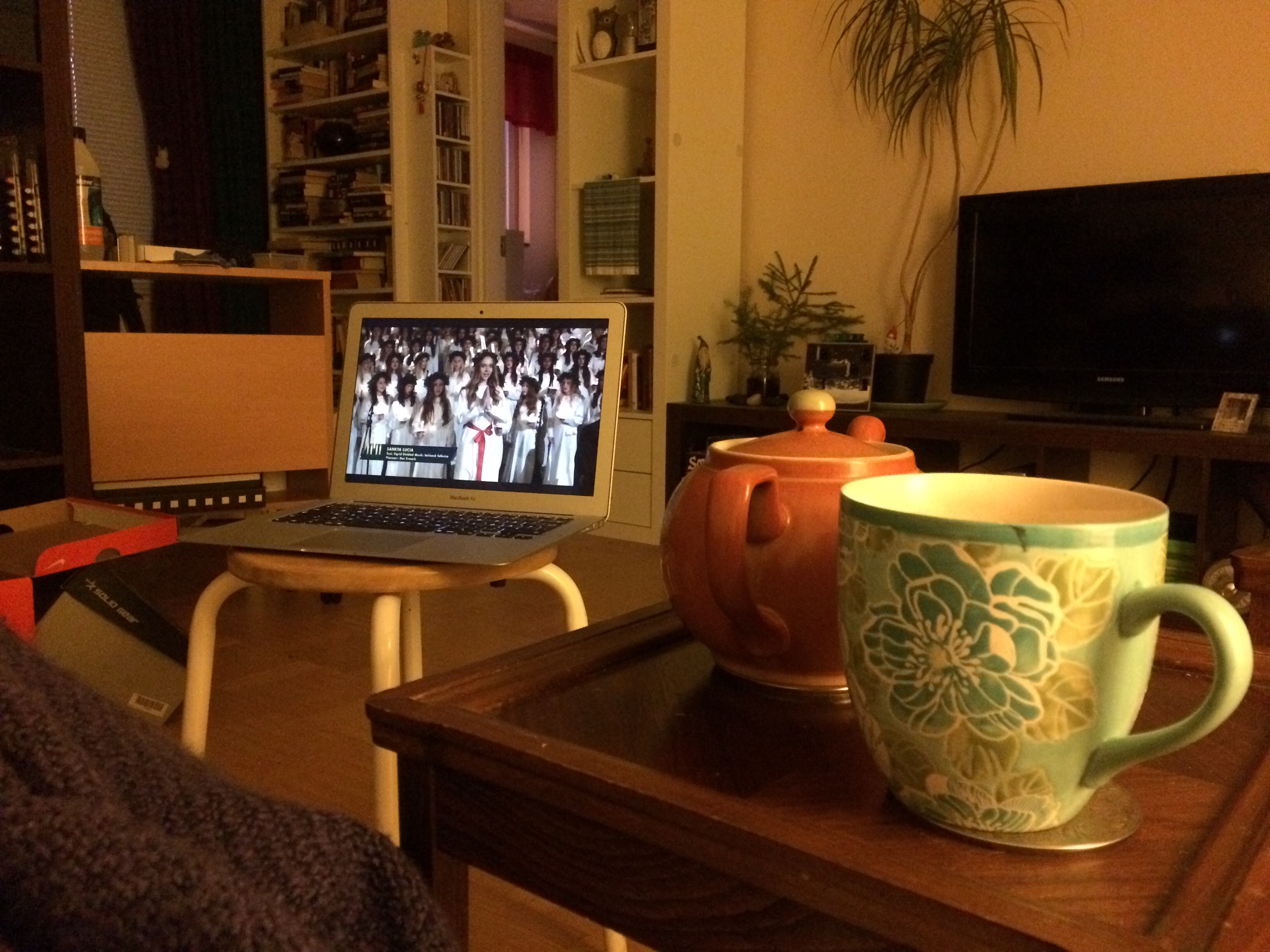 Swedish television always shows a Lucia special, which is mainly music (there's a whole reportoire of Lucia-specific Christmas songs here), in the mornings of St. Lucia's Day. This morning, I couldn't find the remote to the TV, so we had to watch it on the laptop, hah! But it was nice all the same. Not one of the best ones (most years they record a new one, though some years they will air an old one instead) but not bad.
Today is a nice, calm day here in the house. I'm not working, so I'm spending the day tidying up a bit and doing some writing. Hope you all are having an equally pleasant day!