Advent Calendar Day 12 – Lussebullar!
Advent Calendar Day 12 – Lussebullar!
A particular Christmas favorite here in Sweden is the lussebulle (lusse bun), also called lussekatt (lusse cat). It's a sweet saffron bun, usually with a couple of raisins in it and shaped as a braid or a sort of S (like in the photo below).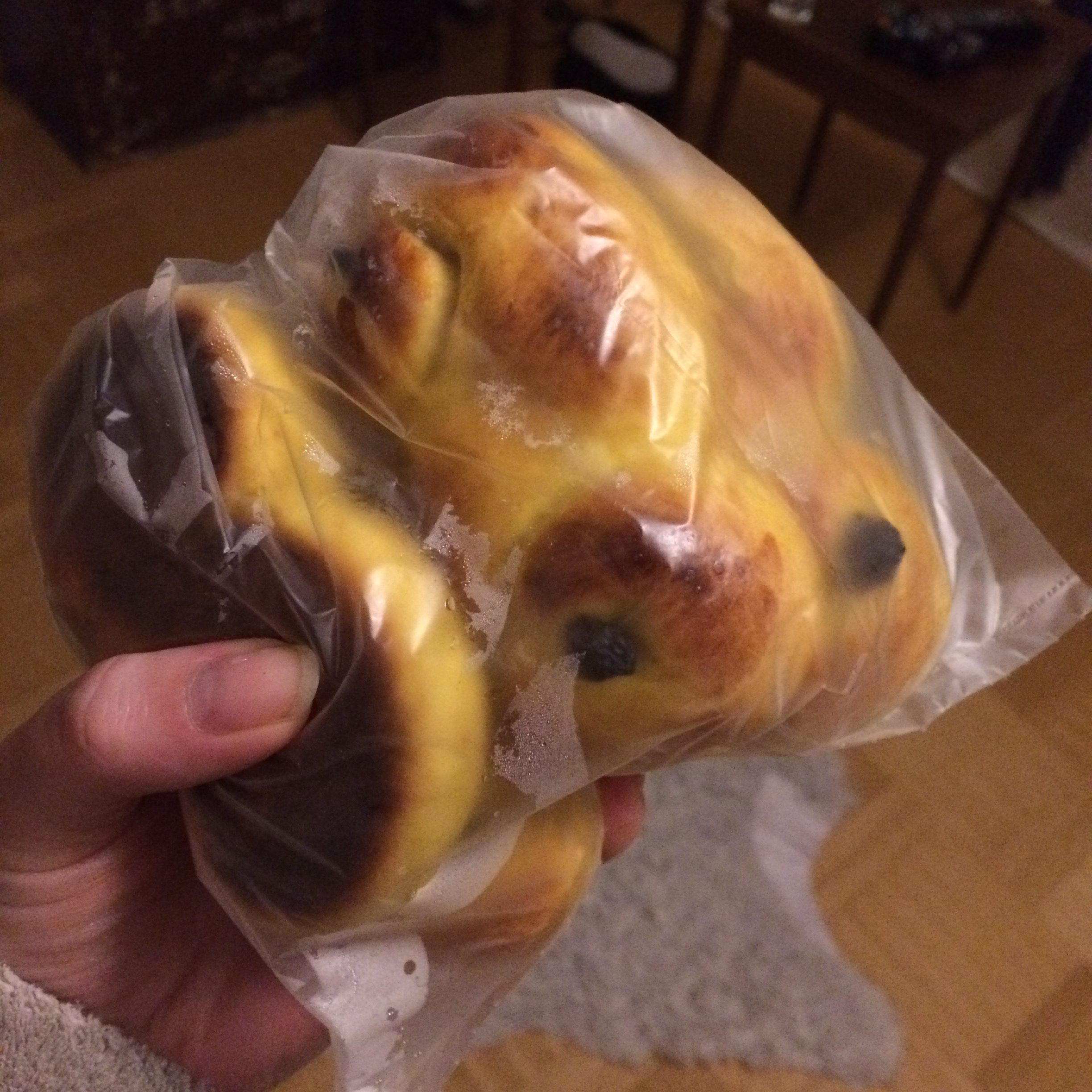 My mom baked these earlier, and gave us some so we can have some tomorrow on Saint Lucia's day, which is the day traditionally associated with lussebullar. A lot of people, including me until a year or two ago, think that the lusse in lussebulle is a pet form of Lucia, but it is more likely that it is derived from earlier folklore figures that predates the association between December 13th (previously possibly believed to be the solstice) and the Italian Saint Lucia. One of these figures, and a likely contender for the origin, is Lussi who was believed to be a witch or demon who rode through the air with her cohorts on Lussi night. I don't know that much about this myth to be honest, other than that it's very interesting, but you can read a little about it here.