Advent Calendar Day 10 and 11 – Christmas Markets and Brända Mandlar
Advent Calendar Day 10 and 11 – Christmas Markets and Brända Mandlar
Another double post today. I had a lovely day yesterday, but long enough that I couldn't write straight in the evening and opted to go to bed without blogging.
One of the reasons I had such a long day yesterday was that I helped my mom with selling Fair Trade stuff at a Christmas market nearby. Even though the weather wasn't optimal yesterday (slushy snowfall all day and no real sun), I still always enjoy a Christmas market. The atmosphere, the generally good mood of the market-goers, the classic food and crafts being sold… It's just cozy, I think. I only bought a few Christmas classics: game sausages (moose, reindeer and boar), some toffee (okay, not a Christmas classic, but a classic all the same) and our Language Pantry word for today: bärnda mandlar.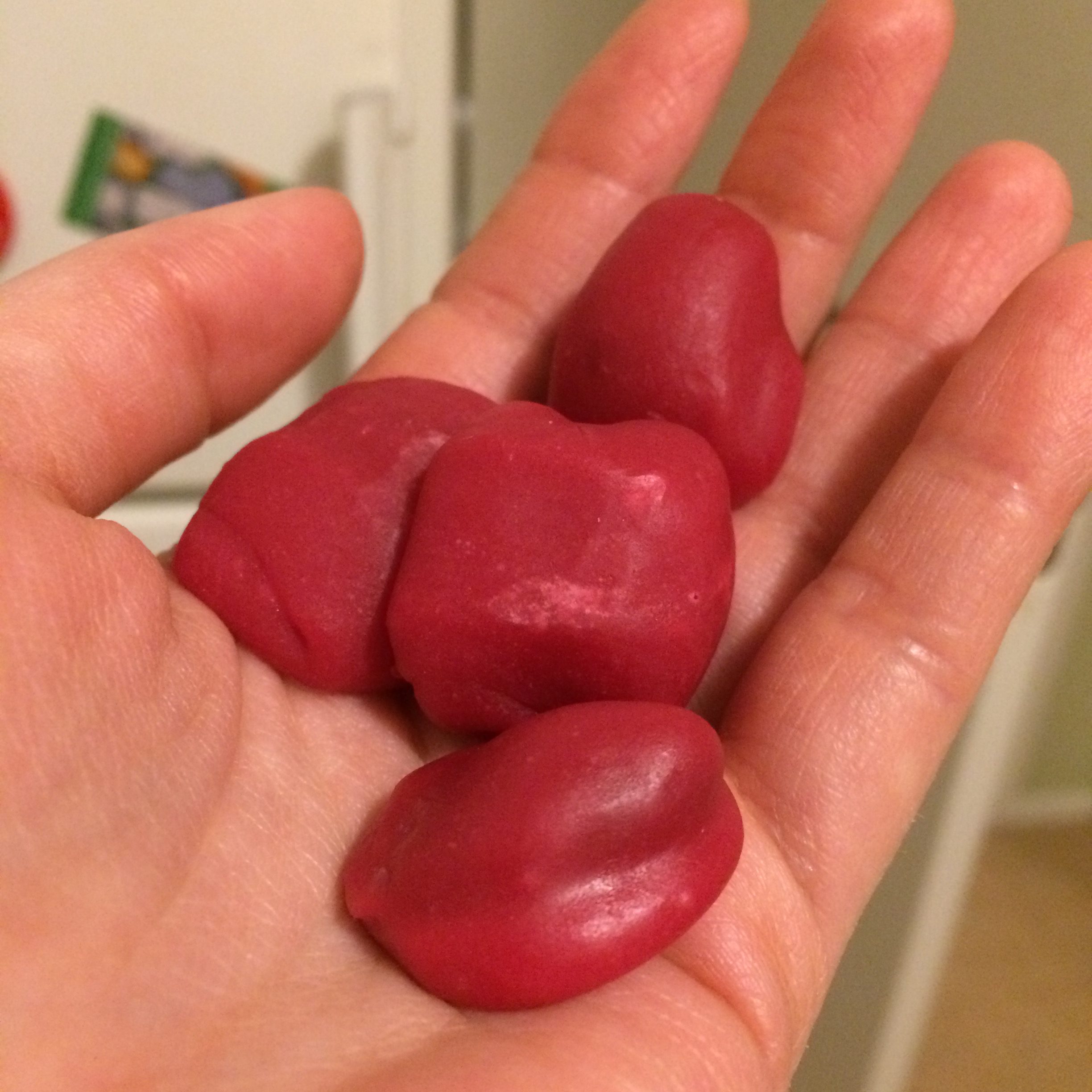 No banner today because I couldn't take (or find a copy-right free) photo that suited the format I usually use. Anyway… there are two kinds of Bärnda Mandlar (burnt almonds) that are common in Sweden. One kind is basically blanched almonds fried in sugar. Those are best consumed hot, and although I personally don't associate those with Christmas a lot of people do. The second kind, seen above, are covered in (usually pink) marzipan and to me they are a Christmas must! The show cannot go on without them. They're probably my favorite Christmas candy.