Advent Calendar Day 8 and 9 – Christmas Parties and Snapsvisor
Advent Calendar Day 8 and 9 – Christmas Parties and Snapsvisor
Hi guys! Last night I decided to forgoe my blogging on the basis that I came home past midnight and had had quite a bit of wine. We had our office Christmas party, which was why. Or well, more of a Christmas dinner because apart from drinking, we don't really do much partying during them. It's very common here for workplaces to have a Christmas dinner or party in the weeks before Christmas. I have to admit I quite like getting to have Christmas food twice, though unfortunately the place we went to this year didn't have the best food.
That brings us to today's Word Pantry word: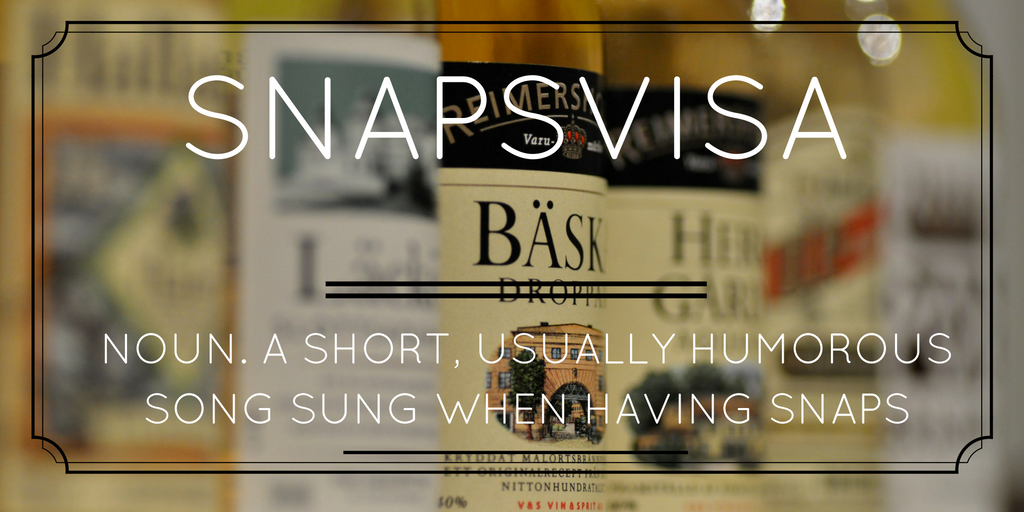 A snapsvisa is a short, often funny song that is sung when you drink snaps, Swedish hard liquor drunken in small glasses. In my mind, there are two kinds of snapsvisor (plural of snapsvisa). What I consider to be "regular" snapsvisor are usually humorous and often seasonal, but can still be pretty well-written lyrics. There are also snapsvisor which are parody versions of well-known melodies, with lyrics usually centered on heavy drinking and possibly the tragic consequences of this. I prefer the first variety, myself. I think the other kind are just… well, not that funny to be honest. I do love snaps though!