Advent Calendar Day 7 – Christmas Kitchen
Advent Calendar Day 7 – Christmas Kitchen
Lol, I almost titled this post Christmas Chicken for some dang reason. Focus, Emma! Anyway, I finally got my kitchen Christmas-ready. Nothing special but I like it: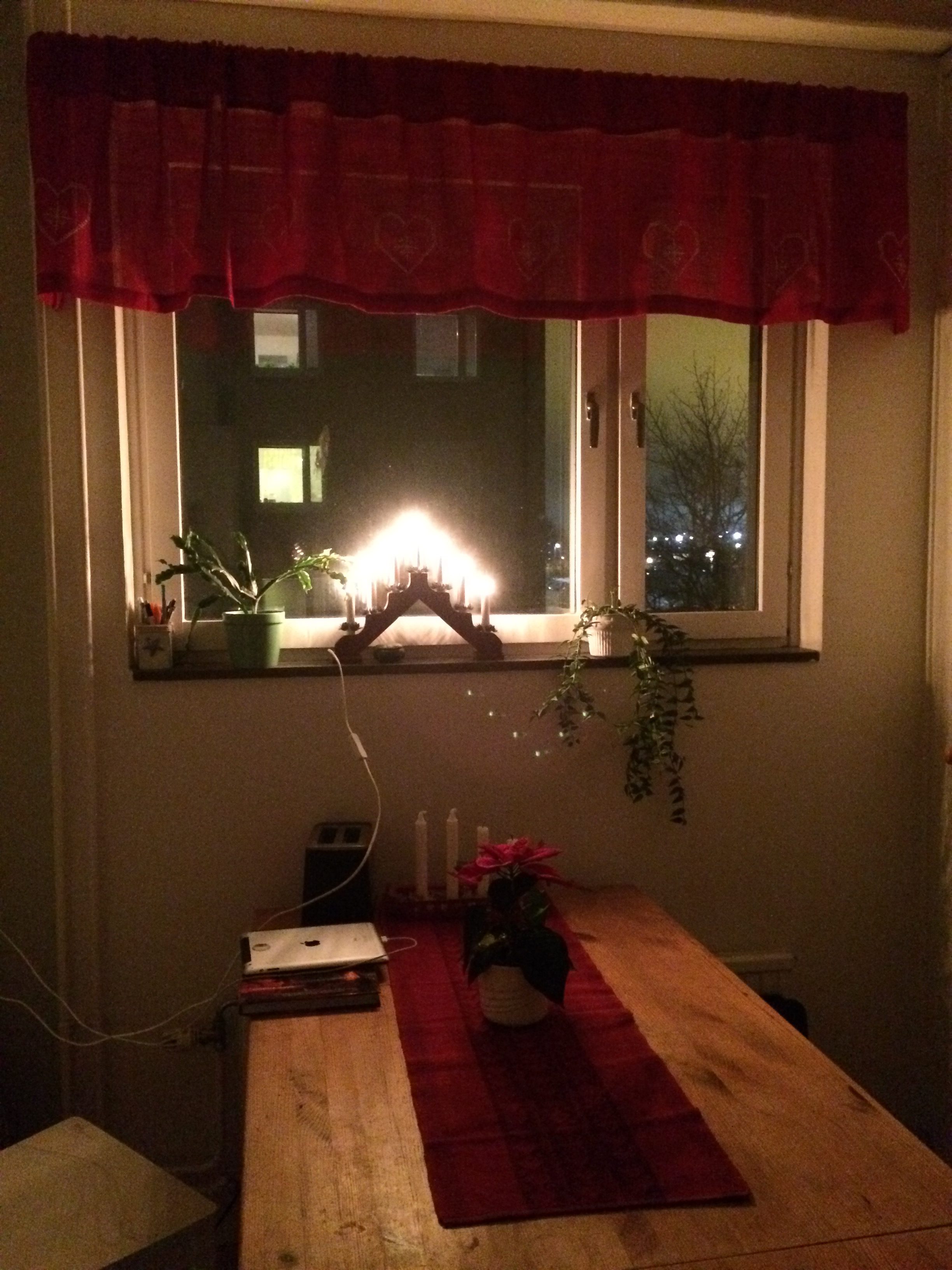 It's hard to see on the photo but the curtain has cross-stitch hearts on it. I'm glad I finally got them up, because the room looks so naked without curtains and I'm having guests over this weekend. Which also means I'm baking gingerbread cookies soon! And I'm sharing the recipe with you guys in a couple of days!
---
Over on my main blog, I have boosted another cool webcomic today!