Advent Calendar Day 5 – Glögg!
Advent Calendar Day 5 – Glögg!
Glögg is one of my favorite parts of the holiday season. Few things say "cosy and Christmassy" to me like the scent of glögg. So what is glögg?
Glögg is spiced, heated red wine (or sometimes other beverages), which is usually consumed during the Christmas season. Since it's wine-based, it has a relatively high alcohol content, but it's usually served in small cups, about the size of espresso cups. Often, almonds and raisins are submerged in it and eaten during or after sipping the glögg. It is delicious.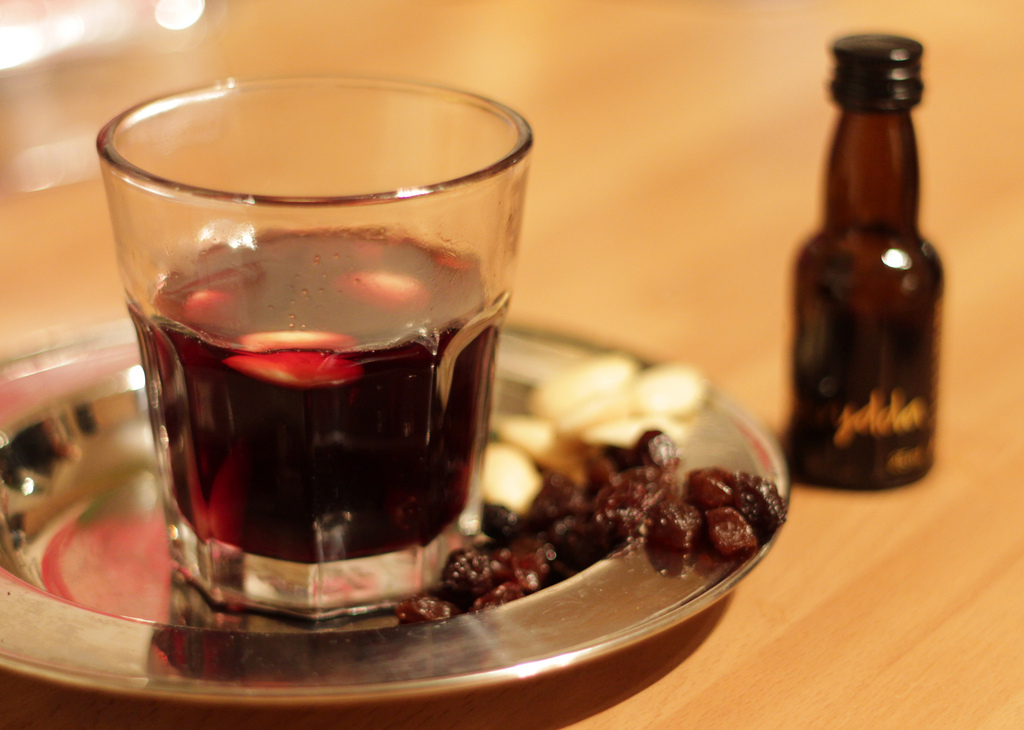 I was going to show you a picture of the cup of glögg I had tonight, but it's dark and it's red wine so it just looked like dark stuff in a badly lit cup… so I found a royalty-free one on the internet instead!
The spices in traditional glögg are what I think of as Christmas spices: cinnamon, ginger, cloves and things like that. Some breweries will release a "flavor of the year" glögg, which can be flavored with just about anything… chocolate, blueberries and tangarines come to mind as examples from past years. To be honest, I usually don't find these as tasty as the traditional kind, but it's still fun to try.
---
As usual, don't forget to check out my #AdventBoost calendar over at my main website. Day 5 features an RPG!