Advent Calendar Day 3 – Gävlebocken (The Gävle Goat)
Advent Calendar Day 3 – Gävlebocken (The Gävle Goat)
I'm a bit tired today, so I'm keeping today's post brief and just telling you about a Swedish tradition: every year, in a city called Gävle, they eract a big straw goat for Christmas called Gävlebocken (the Gävle goat). Most years, it is burnt down by some random person. Some years it isn't, but that tends to be the exception to the rule. Although of course, if caught, the person doing the burning will likely be charged with vandalism by arson or something like that, but on the balance the burning seems to be as much of a tradition as the goat itself. No-one really seems to mind (if anything, when it is not burned done, one does get a bit surprised), although I am sure it is frustrating for the people who build the goat.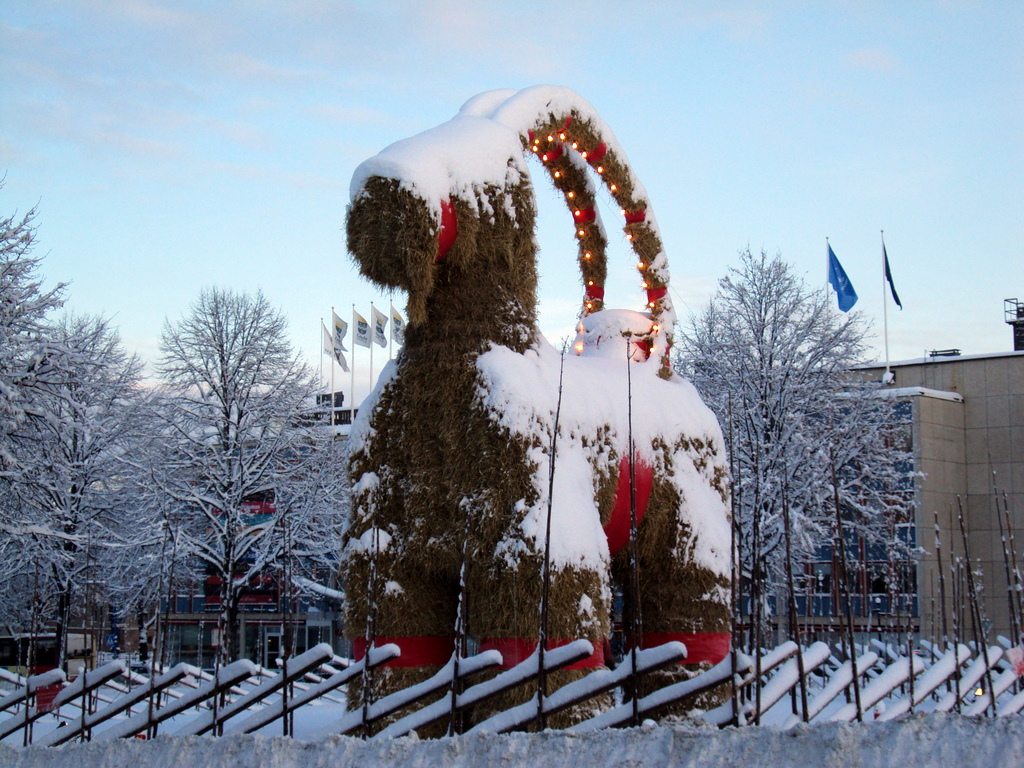 You can read more about the Gävle Goat on Wikipedia.
---
Today's #Adventboost is about a webcomic called Rock and Riot!